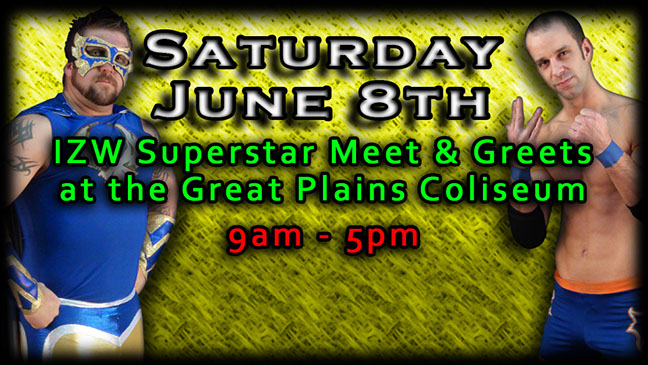 On Saturday June 8th The Great Plains Coliseum is hosting a Benefit for the tornado victims of Pottawatomie County. Impact Zone Wrestling, along with many other local businesses will be there holding raffles and much more where all proceeds go to the Pottawatomie county R.E.S.P.O.N.C.E.
IZW will raffle off 4 tickets to any live IZW event and much more. Be at the Great Plains Coliseum Tomorrow from 9am - 5pm to see your favorite superstars and help make an impact with tornado recovery!
© 2004-2015 Impact Zone Wrestling. All Rights Reserved.
Website designed and maintained by Wesley Bradfield