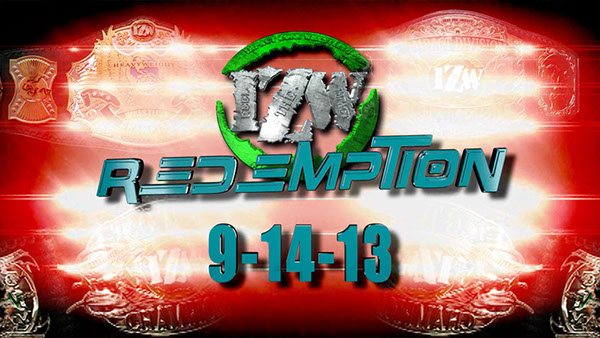 September 14th, 2013 is sure to be action packed when every IZW Championship will be on the line as IZW presents Redemption LIVE on GFL.TV.
Johnny Z VS Damon Windsor
What Wrestling Should Be VS Team Bull
Drake Gallows VS Kevin Morgan VS Angel Camacho VS Copycat VS Montego Seeka VS Phoenix
Brandon Bishop VS Double D
Angel Blue VS Erica
Randy Price VS Brad Michaels
© 2004-2015 Impact Zone Wrestling. All Rights Reserved.
Website designed and maintained by Wesley Bradfield